Sri Lanka is an island of natural wonder that extends beauty to its seas; those who venture from their fancy beach villas and hotels will find the Indian Ocean packed with life and every description's activities.
His history and natural wonders are what makes Sri Lanka a fantastic beach holiday destination. Whether it's ancient forts or following in the old Tamil Kings steps, this curious island's small size belies its charms diversity.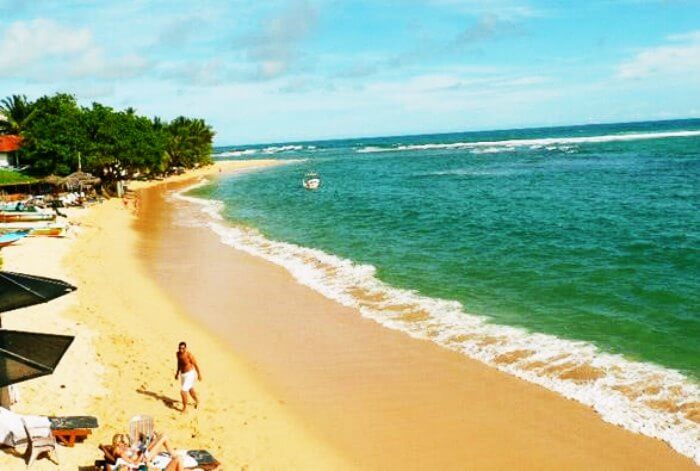 Nearly 10 years after the end of its civil war, Lonely Planet has named Sri Lanka the world's best country to visit in 2019.
Tourist visits to Sri Lanka have increased dramatically since the end of the 26-year conflict, from 447,890 in 2009 to an all-time high of 2.1 million last year, a figure the Sri Lanka Tourism Development Authority hopes to double by 2020.
How to Get There

Sri Lankan Airlines has direct flights from Pakistan to Colombo and only takes three hours. Just after boarding the flight, you can enjoy the Sri Lankan hospitality trademark. It is also possible to obtain a tourist visa upon arrival, and Sri Lanka is fairly affordable.
Colombo
With its many restaurants, pubs and malls, the beautiful city center is full of life. Much of the architecture still retains its colonial roots, especially in places like President's Avenue, showing the exquisite mix of the past and cosmopolitan present of Colombo.
Nuwara Eliya
The city that resembles Switzerland is a must visit for all tea lovers due to its hilly areas and acres of tea plantations. You can spend a day or two looking at how tea from plants to cups is picked and processed. You can grab a cup of hot flavored tea that Ceylon offers, curling up in the chilly weather. You can go around the hills for a horse ride to enjoy the scenery as well.
Kandy
In central Sri Lanka, Kandy is a big city. It is set on a plateau surrounded by mountains, home to tea plantations and rainforest biodiversity. The heart of the city is the picturesque Kandy Lake (Bogambara Lake), popular for walking. Kandy is famous for its sacred Buddhist sites, including the shrine of the Tooth Temple (Sri Dalada Maligawa), celebrated with the annual grand procession of Esala Perahera.

Do's
Since most cities are within 3-4 hours distance from each other, multiple cities can be covered in one day, as long as you hire an efficient guide chauffeur from a company. You
can visit Kandy for the famous Sacred Tooth Relic Temple, which is supposed to house a Buddha&'s tooth. Pinnawala Elephant Orphanage is only two hours away from Colombo if you are interested in interacting, feeding and bathing with elephants.
Things not to do
You'll find many Buddha statues, but make sure you don't take pictures in the background with them. It is considered extremely disrespectful to stand with your back to Buddha statues.