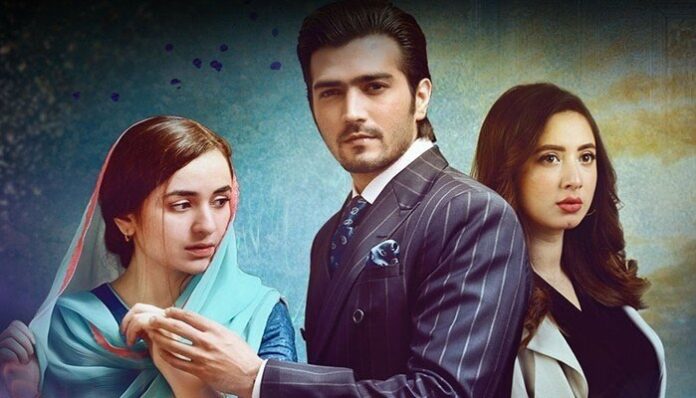 Abdullah Kadwani and Asad Qureshi led 7th Sky Entertainment's popular and much-watched drama serial Raaz-e-Ulfat is coming to an end in a few days. Penned down by Maha Malik and directed by Siraj ul Haq, the drama has kept the audience invested in Mushk's journey and now we are waiting to find out who will she choose to spend the rest of her life with.
Starring Yumna Zaidi, Shehzad Sheikh, Komal Aziz, Kiran Haq, Gohar Rasheed, Nida Mumtaz, Jinnan Hussain, Seemi Pasha and Hina Bayat Khan, the drama had an ensemble cast with brilliant performances from everyone.
The last episode of Raaz-e-Ulfat will air soon, and with the show coming to a much-awaited end, here are a few reasons why we are going to miss this drama.
An intense love story
The drama caught the attention of the viewers because of its intense love story and later because of the manner in which loss and separation of a loved one was depicted, hence, we are definitely going to miss this interesting journey. Mushk and Irtiza's sizzling love story was beautiful and a treat to watch. After the misunderstandings, the two love birds were in grief and the pain of losing the one they held so dear was shown in the most relatable manner.
A lesson for us to trust the one we love
Mushk trusted Irtiza and believed that never in life will he leave her but when it was a difficult time on her and she needed Irtiza's trust the most, he left her. Raaz e Ulfat showed us how it is important for us to trust the one we love. Irtiza later finds out the truth that Mushk was innocent all along and he approaches her again with regret and remorse but now there are some complications that may not allow him and Mushk to reunite.
The support Ismail provides as a husband to Mushk
Another really important aspect of Raaz-e-Ulfat that will stay with us and make us miss the show is the manner in which Ismail supports Mushk. He cares for her and her family, trusts her, and supports her whenever she needs while also giving her the freedom of choice. He tells Mushk that he will stand with her in whatever decision she wants to take.
With the end of a successful drama Raaz-e-Ulfat, 7th Sky Entertainment has once again proven their mettle of producing hit drama serials that the audience loves to watch, appreciates, and remembers for a long time. Thumbs up to Abdullah Kadwani and Asad Qureshi for bringing such quality entertainment to our screens every day!